If you've walked up Church Street toward downtown recently, you may not have noticed Evanston's newest restaurant. Nestled between Whole Foods and Viet Nom Nom, Frida's Breakfast and Lunch can be hard to spot, but what's inside deserves your attention.
Frida's small size makes the restaurant quaint and cozy. While the addition of old-timey light fixtures gives the restaurant an older feel, the food more than makes up for it.
Frida's offers a mixture of Mexican cuisine and American breakfast offerings, making it different from most other Evanston brunch hotspot. In addition, the plating was similar to that of a gourmet restaurant. No matter what we ordered, every plate that arrived to the table was beautiful. You can tell time and effort was put into the presentation of every dish, which elevated Frida's above a normal breakfast place.
After browsing through the sweet and savory menu, I ordered the crunchy French toast, which featured thick slices of brioche bread piled high and topped with plenty of lecherita, whipped cream and berries. The pleasantly soft bread was crusted with granola for added crunchiness, although I will say it was not as crunchy as I thought it would be. The berry sauce and lecherita added enough sweetness to pull the dish together, but not too much that I felt like I was eating dessert for breakfast. As someone who almost never goes for French toast, I was so impressed that I would definitely order this dish again.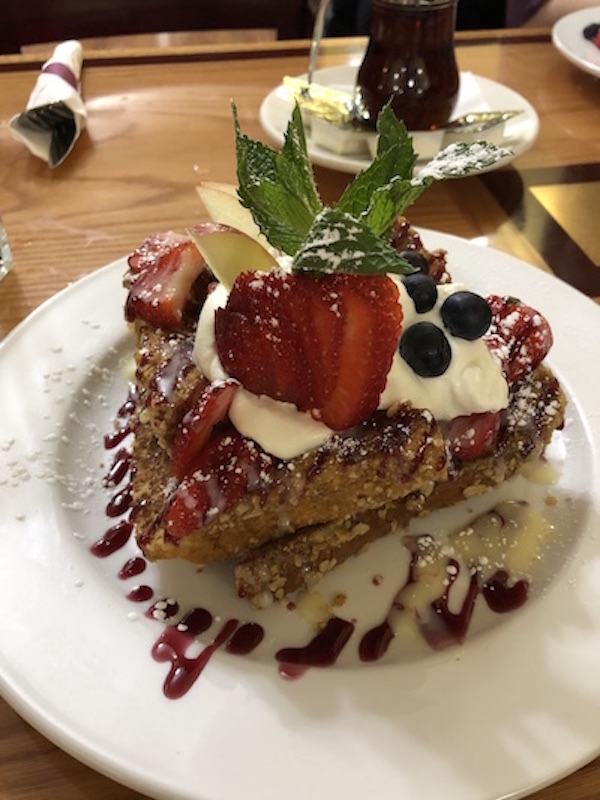 I also had the opportunity to try La Azteca Omelette. Just reading the description on the menu made my mouth water, and it turned out I was right to be excited. The omelette was as fluffy as a cloud and the chorizo, black beans and other fillings made it very flavorful. The guajillo salsa on top was the perfect complement as it added a little smokiness.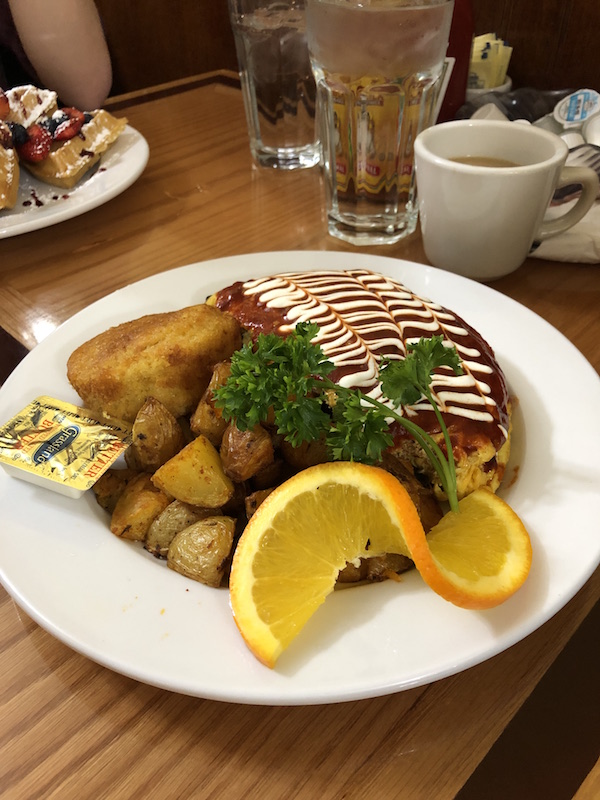 Talking side dishes — debatably the best part of brunch — Frida's breakfast potatoes measured up. They were nicely seasoned (with more than salt and pepper), and a perfect balance of soft and crispy. The cornbread that came with La Azteca omelette was savory with a hint of spices. Just add a little butter for a little extra moisture!
Based on my first visit, I think Frida's is going to make a great addition to Evanston's dining scene. Not only do you get a hefty brunch for a reasonable price (the Crunchy French Toast was $11 and La Azteca Omelette was $12!), but you also get dishes that are full of flavor. Frida's Breakfast and Lunch is definitely worthy of repeat visits.