Northwestern men's basketball has us all feeling down. In moments like these, you have to think about what makes you happy: Maybe it's ice cream, Christmas or Oprah. Here at NBN Sports, we naturally turn to Pat Fitzgerald and Northwestern football. The Wildcats have steadily improved over the last three years, and with Hunter Johnson under center next year, a New Year's Six bowl is not out of the question for 2019.
As we learned last year, freshmen can make a huge difference in accomplishing the team's goals on an annual basis (thank you, Isaiah Bowser). Thus, we decided to analyze how much happiness or despair Fitz's newest crop of 18- and 19-year-olds might bring us in the fall.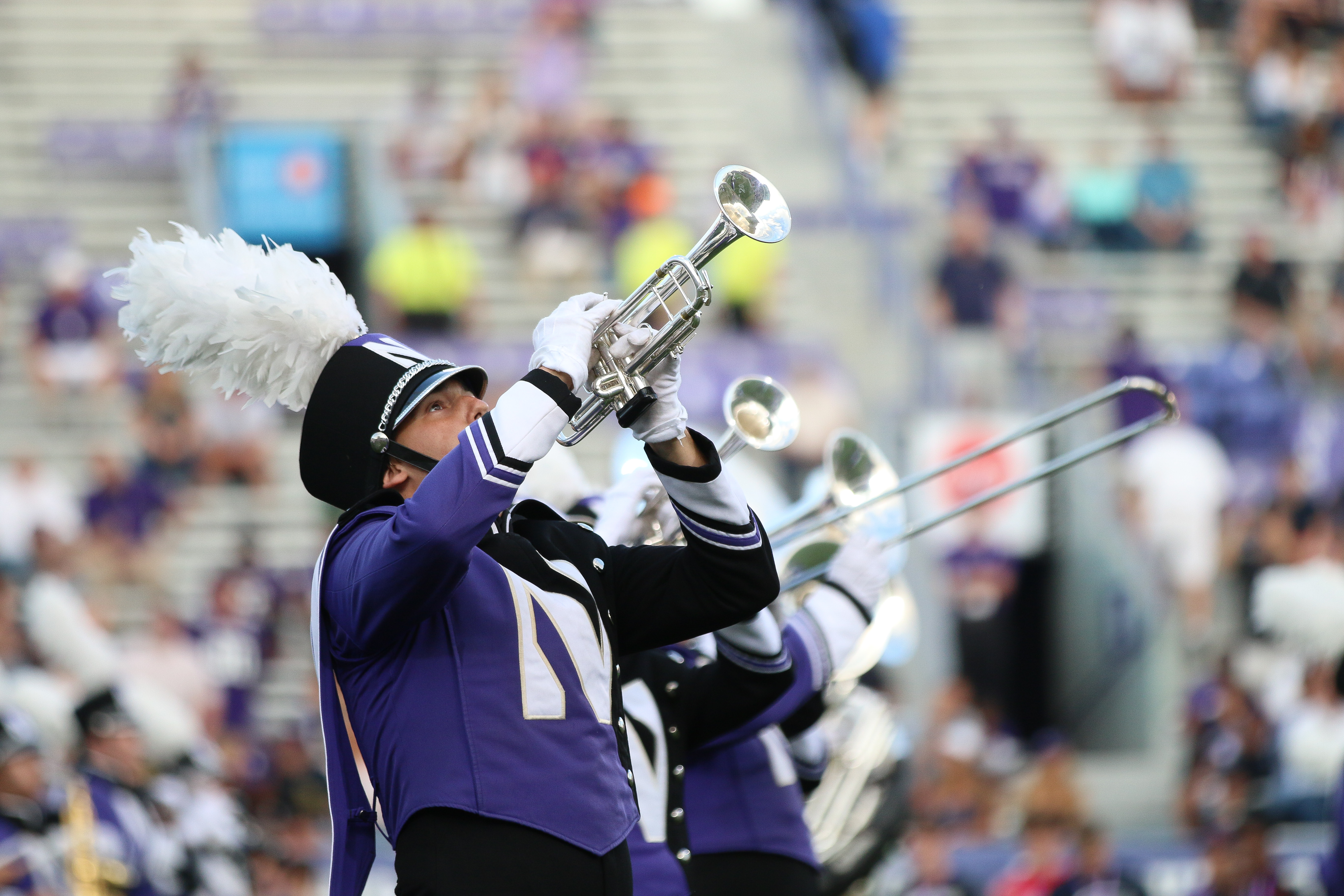 Brandon Joseph - Safety - Three Stars
Charlie Sidles
Brandon Joseph was committed to Texas Tech for the entirety of his senior football season, but after the Red Raiders lost coach Kliff Kingsbury in late November, Joseph reevaluated his recruitment. Within a month, Joseph decommitted from the Texas Tech and decided to commit to Northwestern on Dec. 15, 2018. Joseph is a great athlete and accomplished student who received three Ivy League offers, in addition to many from Power Five schools. He played on both sides of the ball at College Station High School in Texas, but Northwestern recruited him as a safety. He is one of two safety commits and one of five players from Texas in his class. Joseph is clearly talented, as demonstrated by his highlight tape, but it is hard to envision him playing a major role in 2019 unless injuries decimate the secondary.
Michael Jansey - Linebacker - Three Stars
Jacob Munoz
Wow! This is awesome! @espn top 10 play! @JanseyMichael this single play got the town of Batavia up and out of their seats! #bulldogcultureiscontagious Future Bulldogs it's okay to dream big! pic.twitter.com/qEgm1ozYgs

— Coach Colamatteo (@FB_Coach_C) January 4, 2019
Jansey enrolled early at Northwestern, and with his attitude toward the Wildcats, it's clear that he's a believer in this team. A graduate out of Batavia High School, Jansey (6'2") is Illinois's tenth-ranked recruit of out the class of 2019 according to 247Sports. He recorded 79 tackles, 23 tackles for loss, 26 QB hurries and 10 sacks last season en route to the 7A state semifinals.
Watching his highlight clips, it's apparent that Jansey is a strong tackler, able to hold on to his targets well and force the ball out. As a linebacker, his speed is also an obvious asset. If his pick-six in the Under Armour All-American Game is any indication, he could transition well to the big stage and become an impact player for the defense-oriented former linebacker Pat Fitzgerald.
Genson Hooper-Price - Wide Receiver - Three Stars
Shreyas Iyer
Hooper-Price is the number one overall recruit in the 'Cats class, discounting soon-to-be-star Hunter Johnson (fingers crossed). A big-bodied wideout from Texas, Hooper-Price chose Northwestern over Notre Dame, proving he's received some attention from the blue blood programs. Whether or not that potential will translate onto the field remains to be seen; the 'Cats lose only Flynn Nagel from last year's recruiting corps, returning Bennett Skowronek, Riley Lees, Kyric McGowan and JJ Jefferson.
🎥 @GHooper413 Highlights 🎥

Genson Hooper-Price, Wide Receiver, Houston, Texas/St. John's#NULevel19 | #B1GCats pic.twitter.com/F1oW7X4f4C

— Northwestern Football (@NUFBFamily) December 19, 2018
At the same time, unless these four turn into irreplaceable world-beaters in six months, Hooper-Price will have the chance to earn some reps. He was a burner in high school who routinely beat slower competition in Texas, but is built in the mold of a possession receiver. His highlight tapes feature broken tackle after broken tackle, typically on short routes to the flat or slants that turn into large gains quickly. It will be interesting to see how Mick McCall chooses Hooper-Price's routes, where he could potentially be a threat anywhere on the field.
Malik Washington - Athlete - Three Stars
Jono Zarrilli
Hailing from Lilburn, Georgia, Malik Washington was a force on the offensive and defensive sides of the ball in high school. Rivals.com categorizes Washington as an athlete, meaning he could wind up playing a variety of positions – what is certain is that Pat Fitzgerald has a versatile and athletic weapon in his back pocket. Judging from his highlight tapes, Washington is shifty with the ball and can make opposing quarterbacks pay for mistakes on the defensive side. Choosing Northwestern over Auburn and Cincinnati among others, Washington is rated as the 53rd-best athlete in his class.
Washington will likely redshirt the 2019 season, but he appears primed for a productive collegiate career. In the defensive-minded Big Ten where games are often decided in the trenches, Washington could stand out as an athletic and game-changing threat, but we will probably have to wait until 2020 to see the fruits of his labor.
Thomas Gordon - Superback - Three Stars
Claire Kuwana
Three-star tight end Thomas Gordon committed to Northwestern a little over a year ago, coming from Strake Jesuit High School in Houston, TX. Gordon had also received offers from schools such as Duke and LSU, along with a number of Ivy Leagues. 247Sports ranks him as the 32nd-best superback in his class.
At 6'5 and 220 pounds, Gordon has a solid build that proves useful for blocking (his highlight reel features multiple blocks during which he quite literally squished other players). Film also proves that he is agile enough to position himself well for catches, even without an insane amount of speed.
Thomas Gordon (@TJGordon24) commits to Northwestern #B1GCats

TE / Strake Jesuit / Class of 19https://t.co/7eldlLyvhc pic.twitter.com/7kc4WlCbQL

— The Old Coach (@TheOldCoach) January 23, 2018
Northwestern already has six super backs on the roster, meaning Gordon may struggle to see the field early in his collegiate career, especially with proven contributors Cameron Green and Trey Pugh returning next season. Should injuries become a factor, however, Gordon could be used as a blocker in high-leverage, short-yardage situations.
Evan Hull - Running Back - Three Stars
Navpreet Sekhon
Fitz, along with running backs coach and recruiting coordinator Louis Ayeni, picked Evan Hull as the only incoming running back. From Osseo, Minn., Hull played at Maple Grove High School and was ranked as the sixth best running back in Minnesota. At 5'11 and 190 pounds, he may not be a starting player for a while, given Isaiah Bowser's place on the team. (Bowser is 6'1 and weighs 204 lbs., but his 40-yard dash is still slightly faster at 4.60 seconds compared to Hull's 4.64). Moreover, Bowser's 20-yard shuttle is at 3.97 seconds and his vertical is 37.1 inches. Hull falls behind him in both of these tests, with a 4.15 20-yard shuttle and a 35.5 inch vertical. His chances of starting or racking up playing time comparative to Bowser are low, but with development, he could be a strong contributor to the team down the road.