Northwestern's discriminatory hiring process, which uses a program called E-Verify, presents a threat to undocumented students and workers.
When Alexa* arrived on campus, she never discussed the legal status of her undocumented family members. The subject was taboo — dangerous, even.
"I just assumed everybody else didn't understand my struggle," Alexa says. "Parents of these students tell us, 'Don't tell people about your status' ... because of the fear that's propagated during this political climate. No one really spoke about it."
Many factors contribute to an atmosphere of anxiety: the Trump administration's hard line against immigration, undocumented students' inability to receive federal financial aid and a growing fear of deportation. Though Alexa is a U.S. citizen, she says Northwestern placed the burden of finding a community and support system on her. It took Alexa years to find students with similar backgrounds who also struggled with the institutional lack of financial and mental support.
To find this community, Alexa attended the first meeting of the student-group Advancement for the Undocumented Community in May. The meeting was one of the community's first steps toward establishing a dialogue around these issues — a step that came only after she felt comfortable opening up about her experiences.
"My friends at Northwestern noticed my anxiety," she says. "So once I shared this story with some of my friends, my friends started coming out to me like, 'Hey, I also have family members who are undocumented,' or 'I'm undocumented myself.' I started opening up and seeing there were other students just like me."
Despite these new spaces to quell her anxieties, Northwestern has exacerbated the pressures on students like her through its usage of E-Verify, a federal program that excludes undocumented students from University payrolls by comparing their information with government databases. Established by the Department of Homeland Security (DHS) in 1997, the Basic Pilot Program, now called E-Verify, was made to prevent illegal immigrants from working in the U.S. In 2008, DHS required all federal contractors, including universities, to use the system.
Out of the U.S. News & World Report Top 50 Universities, Northwestern is one of   about 10 institutions that voluntarily chose to E-Verify all of its new hires, based on publicly available information. Because of this policy, undocumented individuals can't work for the University — a decision Northwestern says it's locked into.
"You're talking about a department that has [Immigrations and Customs Enforcement] in it," Alexa says. "Right there and then, if you see E-Verify and you're undocumented, you're not going to apply for this job. You're not going to even pursue it."
Due to these dangers, third-year Seri Lee, an organizer for Students Organizing for Labor Rights at Northwestern, met with administrators several times to talk about ending E-Verify usage last year.
"If you're undocumented or if you don't have the necessary paperwork to verify that you can work in the United States, E-Verify is an apparatus that basically puts you at risk," Lee says. "It does not allow you to work and support yourself and whoever else you need to make money for."
Though Alexa passed E-Verify, she says undocumented students without workers' permits must seek out "little jobs here and there" such as babysitting, in order to support themselves. "These students have to really navigate through how they're going to get money for books or any other needs that they have," Alexa says, adding there is no institutional support.  
The program also endangers undocumented family members of work-eligible students, like Deferred Action for Childhood Arrivals (DACA) students. E-Verify places those students' personal information in databases accessible by Immigration and Customs Enforcement, which Northwestern Interim General Counsel Stephanie Graham confirmed would place undocumented family members at risk.
"Imagine putting your parents at risk of getting deported because you're trying to  get yourself a job at a university," Alexa says. "You've worked so hard and you  deserve this, but you have to choose between putting your parents — your mother,  your father — at risk of getting deported or accepting this job."
---
Signed Away
With E-Verify's potential for discrimination and errors, Illinois banned the program in 2007, even as the federal government expanded it. The state then passed the Right to Privacy in the Workplace Act, which contained a section preventing private employers from using E-Verify.
DHS challenged the law in federal court in 2009 and won. Now, Congress is considering immigration reform to make E-Verify mandatory for all employers   nationwide. But in a recent interview with Fox  News, President Donald Trump expressed concerns about E-Verify because of difficulties hiring workers who the program rejected.
Administrators involved with the decision to use E-Verify — including Northwestern's Vice President of Human Resources Pam Beemer — didn't comment on E-Verify's discriminatory effects or on the reasoning behind the initial choice.
Discussions about Northwestern's E-Verify usage began in 2008, after President George W. Bush signed an executive order requiring E-Verify for all employers with federal contracts. The ruling only required universities to E-Verify employees working on federal contracts, so Northwestern officials had to make a choice: screen only hires with federal contracts, screen all new hires or retroactively screen their entire workforce along with all new hires.
They chose to E-Verify their entire workforce.
However, the majority of universities chose to take advantage of the ruling's exemption. In fact, the ruling requiring federal contractors to use E-Verify points out why universities are exempt. If held to the same standard as other employers, Universities with even one federal contract would be forced to screen all workers. The ruling says that because this would incur significant logistical costs, universities are exempt from using E-Verify for non-federal contracts.
Documents from New York University and the University of California system show they deliberately used the exemption as a way to avoid E-Verifying their entire workforce after identifying logistical and financial problems with E-Verify.
Yet a recently added Northwestern FAQ says the school chose to E-Verify all hires for "improved regulatory compliance." As a result, the University says it would not have to individually track the few workers assigned to federal contracts.
---
Propensity for Discrimination
Northwestern's E-Verification process disproportionately targets foreign workers. Though foreign workers constitute just 17 percent of the Northwestern workforce, they make up 70 percent of E-Verify rejections since 2010.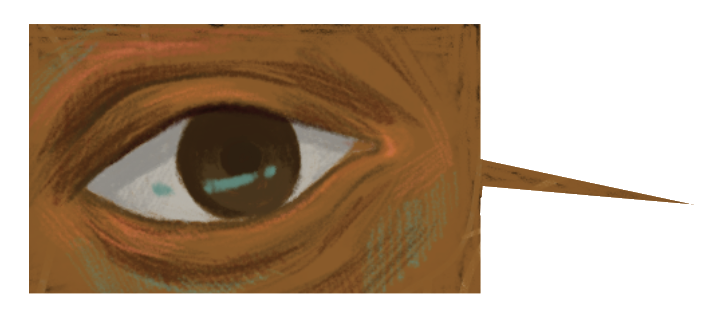 Last year, Jacqueline Stevens, the director of the Deportation Research Clinic at Northwestern, submitted a Freedom of Information Act (FOIA) request for documents related to Northwestern's use of E-Verify. These records, obtained from U.S. Citizenship and Immigration Services (USCIS), reveal that the University's implementation of E-Verify discriminates against foreign citizens with work authorization.
Due to errors in the process, foreign workers at Northwestern are 12 times more likely to be terminated than U.S. citizens. They're also three times more likely to be forced to contest documentation issues due to system errors, in order to become work-eligible.
This uneven distribution is also prevalent in Northwestern's unresolved E-Verify cases. According to the USCIS records, over 1,500 workers' E-Verification processes were never completed by Northwestern between 2010 and 2018. Around 40 percent of those workers are foreign citizens.
Unresolved cases arise when the federal government flags workers' documentation. After being flagged, workers must go through extra paperwork to fix any issues. They have eight days to contact the appropriate government agency to appeal their case, and if they don't do so in time, employers may fire them.
While the USCIS records indicate more than 1,500 unresolved cases this decade, Northwestern spokesperson Storer Rowley says the University currently has fewer than 20 open E-Verify cases and no unresolved cases that have been pending for over a month. The law prevents employers from terminating workers until E-Verify confirms the employee isn't authorized, but it's unclear whether these 1,500 workers were terminated, and if so, whether terminations occurred because of unfinished verifications.
According to one USCIS representative, employers like Northwestern should follow up on unresolved cases extending past the time limit. The representative says Northwestern likely hadn't taken the necessary steps to close the case.
In its non-compliance, Northwestern risks losing money it receives from the federal government — the same risk it would face if it changed its E-Verify use.
"If you see E-Verify and you're undocumented, you're not going to apply for this job. You're not going to even pursue it." -Alexa*
For Alexa, receiving an initial error is more that a matter of completing extra paperwork. Any issue with E-Verify could put her family at risk.
"If I went through E-Verify and got an [error], I would be panicking, [my family members] would be panicking," she says. "Getting an [error] can mean so many things, including a possibility of starting a deportation process."
Although E-Verify law prohibits employers from terminating workers with unresolved cases, Chris Williams, a lawyer at Workers' Law Office, says it's common practice because they may not understand the law. Some say employers may not want to over invest in training because the worker may ultimately be unauthorized, which means they would fire the worker to cut costs.
"I had a case where an employer enrolled in E-Verify ... decided to fire all Latino workers without any basis [after initial errors]," Williams says. "When we sued him and I met with him, he said, 'I thought that's what I was supposed to do.' ... Many times it's because they don't understand exactly what they're supposed to do, and so they make discriminatory assumptions."
National research further shows E-Verify's discriminatory effects —  a 2018 Congressional Research Service report confirmed E-Verify's tendency to disproportionately flag legal foreign workers' documentation. Those with two last names might be more likely to be flagged, Williams says.
Workers with initial errors can miss work time and incur an extra financial cost, the Congressional Research Service report says. Some workers quit their jobs, as they were unwilling or too afraid to work without employment verification.
The unresolved cases aren't the only way Northwestern doesn't comply with regulations. According to the USCIS documents obtained by Stevens, around 6,500 potential-employees were screened by E-Verify before they were hired, even though E-Verify is not allowed to be used until a worker is hired. These records also show that thousands of other workers were E-Verified months or even years after being hired, though regulation requires workers to be E-Verified within three days of their first workday.
And after signing its first contract with DHS, Northwestern waited more than a year to screen workers — violating a contract clause requiring the University to start E-Verifying within 90 days of signing.
Williams notes the lack of compliance most likely stems from E-Verify's logistical issues. He says the lack of attention to requirements unnecessarily harms employees and employers.
"Any time you put employers in the position of playing immigration enforcement officials, you run into a situation where employers not only do it wrong and harm workers, but they expose themselves to great liability," he says. "We have had numerous cases against employers who have tried to play immigration enforcement and done so incorrectly, and it's ended up costing them money."
However, Rowley claims that the University has always complied with E-Verify regulations since the initial contract with USCIS in 2009.
---
Locked in?  
The University claims it can't change its usage of E-Verify without risking the loss of millions of dollars in federal research funding. According to a note in the E-Verify User Manual, which USCIS requires Northwestern to follow, the decision to E-Verify all hires is permanent. Changing E-Verify usage would require breaking the University's contract — which could jeopardize around $25 million in federal funding contracts. Still, breaking the agreement by changing E-Verify use may jeopardize around $25 million in federal funding contracts.
But while E-Verify regulations confirm that Northwestern might risk its federal funding, federal departments can allow employers to maintain their funding contracts despite not complying with E-Verify. Considering the ability of federal agencies to grant case-by-case exemptions at their own discretion, Northwestern could potentially avoid losing funding even if it ends its E-Verify contract.
However, the University and USCIS refer to separate legal reasons for why Northwestern must continue E-Verifying all employees.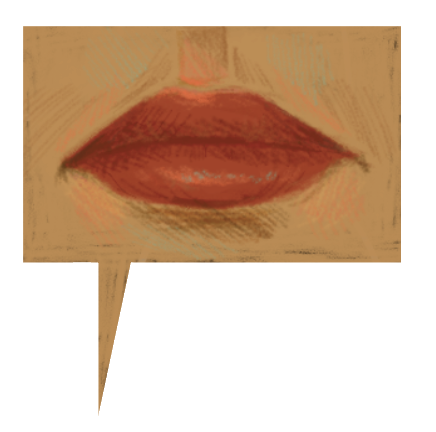 Rowley explains that a clause in Northwestern's contract with USCIS locks the University into E-Verify. According to this clause, once the University signed the initial contract, it could not reverse any decision regarding which employees are subject to E-Verify. Based on Northwestern's understanding of the agreement, if the University ever wants to break the terms and verify only new hires under federal contracts, rather than the entire workforce, it must wait until all existing federal funding contracts have expired.
But USCIS points to a different rule, which states that employers are only locked in if they E-Verify their entire workforce — regardless of whether the employer has federal contracts. As a result, Northwestern's and USCIS's interpretations can't both be true. However, both indicate that the University cannot change its E-Verify use.
University administrators did not elaborate on why their reasoning for being locked into E-Verify contradicts with USCIS's reasoning, though Rowley says Northwestern confirmed its obligation with USCIS. He declined to provide said correspondences.
He also did not comment on whether Northwestern administrators believed in 2009 their decision would be permanent.
Documents show the University has already changed its contract once, and USCIS confirmed the University could request to change its contract. Harry Lewis, an immigration lawyer at the independent Cornerstone Law Group, says it's unlikely any contract is permanent. While Rowley says the University can renegotiate the initial contract, he says it cannot change its choice to screen the entire workforce.
"No contract, no agreement is permanent. You can always terminate," Lewis says. "Maybe the government might give them a hard time ... but it's probably something that could be done." Lewis and Stevens both say if the University wanted to end E-Verify, it could take the dispute to court for an official resolution.
Northwestern says E-Verifying all hires increases its federal research funding by demonstrating NU has a legal workforce. But other research universities, such as Stanford University, only E-Verify some workers but receive more federal funding than Northwestern.
More contradictions further confuse Northwestern's beliefs about its E-Verify usage. The University's current stance — that it is legally locked into E-Verify — is at odds with an earlier statement by former Northwestern General Counsel Philip Harris. In an April 2018 email to Stevens and SOLR, Harris said there is no legal reason to E-Verify all employees. Harris left Northwestern this academic year and could not be reached for comment.
Reasons provided by administrators for Northwestern's E-Verify use have also shifted over time.
Medill professor Jack Doppelt says when he raised concerns in 2009 over the University's decision to E-Verify all workers, he was told it was legally required — contradicting the regulations exempting universities from Northwestern's very decision.
The University announced its stance that it was "locked in" to its voluntary decision to E-Verify all workers for the first time in May 2018, almost a decade after committing to the program. That same month, Doppelt issued a public statement — attached to a petition to end E-Verify usage — calling the University's use "convenient" rather than an issue of law. "[If NU is locked in], I find this ridiculous, a real catch-22 ... we just shouldn't have done it in the first place."
President Morton Schapiro publicly said the University would "unwind [E-Verify] in a second" if it could at a Jan. 23 Q&A at Willard Residential College. "I'm  not a lawyer," says Schapiro, who wasn't president when the decision was made. "From what I understand, we shouldn't have done it, but once you do it, you can't undo it. This is what they say ... [and] I've been told we spent a lot of money to get this legal opinion."
Henry Bienen, Northwestern's president when it started using E-Verify, did not comment through his assistant, nor did then-provost Daniel Linzer. Northwestern in Qatar Chief Financial Officer Barry Sexton, who signed the initial contract in 2009, also didn't comment.
---
Reaction to inaction
In January, organizers sent Schapiro and Provost Jonathan Holloway an email calling for the University to stop its campus-wide E-Verify usage. Schapiro and Holloway did not reply. In February, the organizers wrote a Letter to the Editor in The Daily Northwestern, urging people to sign the May 2018 petition, which now has 144 signatories. They've received no response from administrators.
For a university whose president has written extensively about his support for the undocumented community, Alexa says Northwestern does little to lessen students' fear of exposure.
"There are traumas that come with the stories of being undocumented that are very distinct," Alexa says. "Northwestern does not have support for that. We have financial aid unwelcoming, mental health unwelcoming ... there's no materialized action done."
Regardless of whether Northwestern can end its E-Verify use, English professor John Cutler, who specializes in Latinx literature, says E-Verify signals a "weak link" between the University's public presentation and private practices.
"If  you  want  the  campus  to  be  a  safe  space  for  students,  it  needs  to  be  a  safe  space   for   student   workers,"   Cutler   says.   "That's impossible if you have undocumented students  who  don't  feel  empowered  to  work  here  or  feel  under  threat  by  the  possibility  of  having their citizenship status exposed."
For undocumented students and students with mixed-family status, E-Verify only compounds the University and the nation's anti-immigrant pressures.
"At a political polarized moment like this, any risk creates great anxiety within the undocumented community," Alexa says.
Cutler echoes these concerns, though he is pessimistic the University will change.
"E-Verify is not the sexiest issue for most students, so it's hard for me to envision mass mobilization happening around that particular issue," Cutler says.
Still, Cutler thinks E-Verify may become part of a larger set of issues surrounding the undocumented community that students rally around.
"If the university is a space of truly free inquiry, it needs to be free to question the state. Any degree to which the University is embroiled [in] the enforcement mechanisms of the state compromises that mission."
Alexa doesn't anticipate University support for the undocumented community coming soon, as Northwestern often takes years to respond to student demands for diversity and inclusion — but that can change.
"They could be a University that's a step ahead instead of the University that's a step behind," Alexa says. "They will eventually have to listen to us."