When I tell people I live in Bobb, Northwestern's notorious party dorm, I'm often received with a genuine look of sympathy and a sincere, "How is it, really?" First-years, especially in the first few weeks of school, are eager to find out if the dorm lives up to its infamous reputation. They want to see for themselves if the party scene in Bobb is really as alive as people make it out to be. Last Friday, I decided to find out for myself, by making rounds in Bobb and asking my peers what their plans were for the night. Heads up... the results will probably not surprise you.
Most of the conversations I had were very short. I was usually just met with a simple "goin' out" and that was it. As I talked to those around me and saw people filtering out of the building, making their way to various frats and bars, it didn't take me a long time to realize that Bobb really does live up to its name and all its stereotypes.
To be more specific, around 80% of the people I talked to that night were heading to a party at some point during the night.
A fourth-floor female resident, Peyton, said that on Friday nights she "usually goes to parties with friends." She explained how "it's a super fun way to spend time with my friends and meet lots of new people!".
Though we were in Bobb, I was also reminded that we're at Northwestern — meaning that I talked to a lot of people who were prioritizing their academic work before their party plans. Specifically, a third-floor Bobb resident said that he was "thinking about going out, but I gotta do my homework first." However, as classes are getting harder, I talked to students who used going out as a way to decompress from the stress of their academics. As one Bobb resident said, "I've had a shit day, and your girl needs some alcohol."
So, along with studying, what are the other 20% of Bobb residents doing on a Friday night? Tons of stuff! Among the most popular Friday night pastimes of non-partying Bobb residents were sleeping, playing video games, and doing homework; I also talked to a male student on the third floor who was thrilled about doing "nothing". Jack, a fourth-floor resident said that on Friday night he is "usually in a rehearsal for something or another." Jack said that it wasn't that he didn't like going to parties, just that "I would like to go with people that I know. Everyone I know is either in their dorm studying or in rehearsal, so there's no reason for me to go."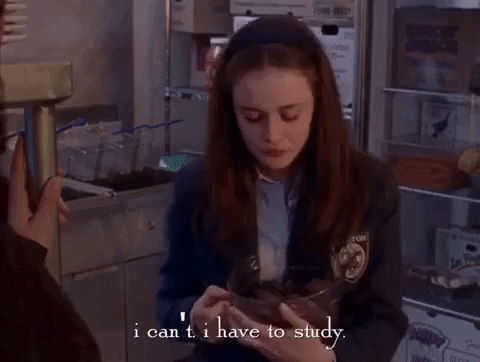 So what do people really do in Bobb on a Friday night? The answer may be unsurprising to some, disappointing to others and sound like a great time to most: party. So, if you're looking for a good time on a Friday night, and if personally, that means frat hopping, then I would suggest befriending some people in Bobb. However, don't worry if partying is not your scene; you have around 20% of Bobb residents behind you.
The names Peyton and Jack are pseudonyms, as the people did not wish to disclose their names in the article.